Endobronchial Ultrasound
What is EBUS?
EBUS is a minimally invasive means of achieving fine needle aspirate biopsy of mediastinal lymph nodes and masses, and biopsy of peripheral pulmonary nodules, under direct ultrasound visualisation/guidance. It is a significantly less invasive means of sampling when compared to traditional surgical mediastinoscopy.
Why EBUS?
Indications for EBUS could include (but are not limited to):
Mediastinal staging of lung cancer
Diagnosis of lung cancer
Investigation of mediastinal adenopathy of uncertain cause
Diagnosis of sarcoidosis
Diagnosis of lymphoma
Diagnosis of metastatic malignant lymphadenopathy
Diagnosis of peripheral pulmonary nodules/masses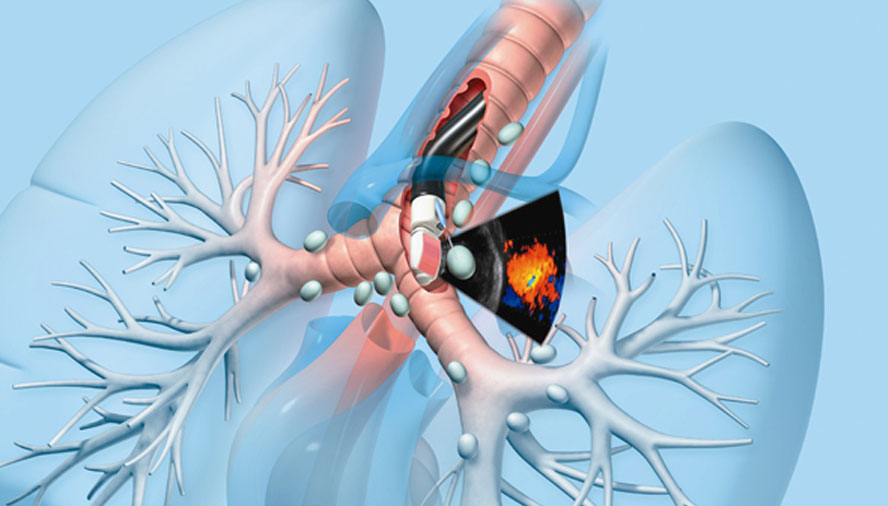 EBUS is usually performed as a day procedure, with return home within a few hours.
Video links:
Note:
Any surgical or invasive procedure carries risks. Before proceeding, you should seek a second opinion from an appropriately qualified health practitioner.